Looking for more courses to get to the next level in your role? Check out the courses that helped specifically engineering, business, sales, and IT professionals get promoted.
Want a Promotion in 2021? Try These 15 (Free) Courses that Helped Professionals Like You Get Promoted
Vice President of Marketing, LinkedIn Learning and Glint
February 2, 2021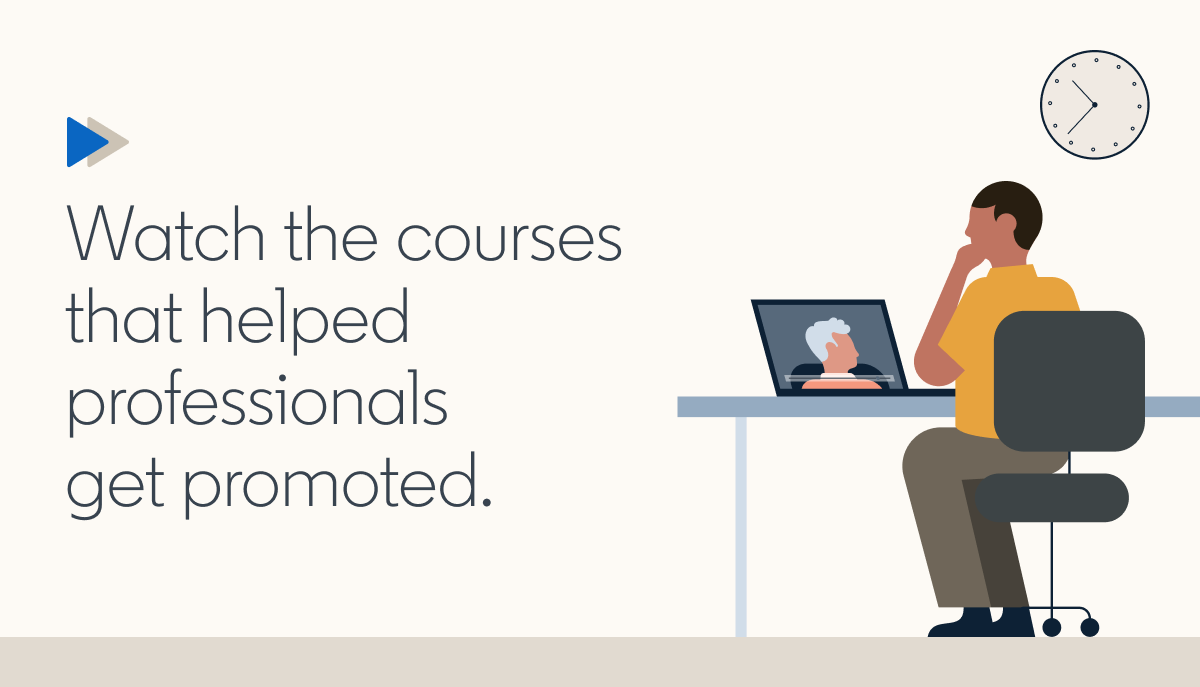 We are one month into the new year and for many of us, it's performance review season. Now is the ideal time to take the next step in your career. Where do you start? Consider taking one small step toward your goal and take a course.
We looked at the tens of thousands of people promoted in 2020 and identified the LinkedIn Learning courses they took leading up to their promotion. They watched courses on soft skills to help them learn how to lead and mentor others, transition into a people management role, lead without formal authority, and increase focus.
Professionals promoted last year also brushed up on hard skills that are required for roles across software development, project management, and sales—jobs that are the most in-demand in today's economy according to research by LinkedIn and Microsoft.
The data shows that taking courses on stepping into management and honing technical skills related to your role can help give you an edge and get you to that next level. Take the next step in your career by watching a few of the 15 courses below. Check them out for free until February 28th.
Soft skills to help you get promoted
Learn how to transition to management and stand out as a leader in your organization with the soft skill courses that newly promoted LinkedIn members watched more than other professionals. For example, professionals that were recently promoted watched Make the Move from Individual Contributor to Manager 5x more than the average learner! Watch this one and the other four courses below for free for a limited time.
Hard skills to help you get promoted
Watch courses on the hottest hard skills professionals took to get promoted in 2020. These skills can help you get promoted in some of the most in-demand roles in today's economy. Watch the one that's right for you.